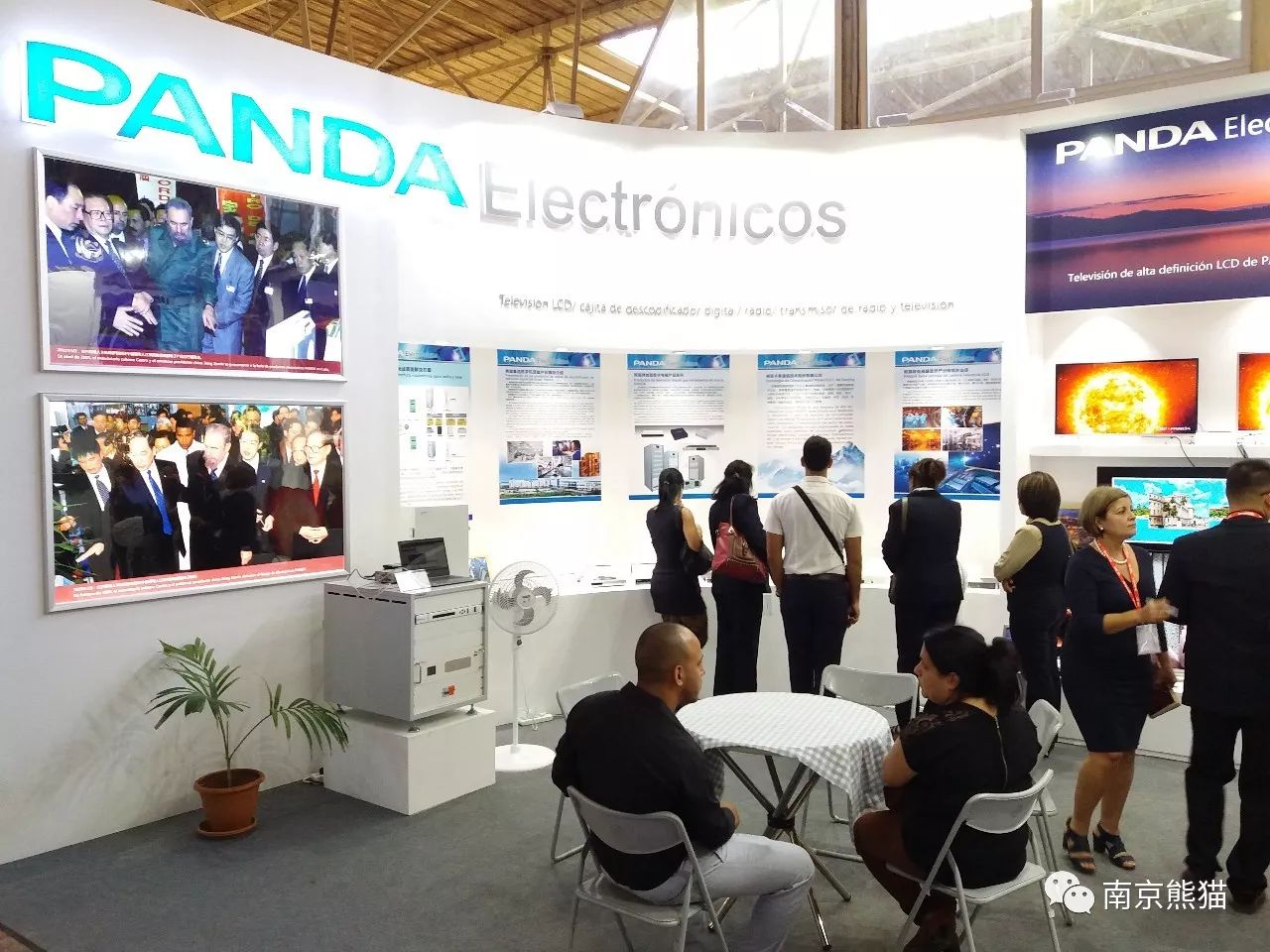 The 2017 Cuba Havana International Trade Fair was held in Havana International Exhibition Center from October 30th to November 3
rd
, and during which Panda Electronics, SINOMACH, CASC, Midea and other 60 well-known domestic large trade and manufacturing enterprises took participation in this fair as exhibitors grouped and headed by CCOIC
(
China International Chamber of Commerce).
The Havana International Trade Fair is the only Expo in Cuba certificated by UNION OF INTERNATIONAL FAIRS (UFI), sponsored by Havana Exhibition Center, co-organized by Ministry of foreign trade of Cuba and Cuba Chamber of Commerce; it is Cuba's most influential international expo, since 1983 has been held 34 times.
To the Expo, panda electronics brought a full range of intelligent high-definition LCD TV, digital TV transmitter, digital set-top boxes, digital radio with more than 50 product models, showing either our strength of a strong R & D capability or industrial chain advantage in the field of global LCD flat panel display or digital TV broadcasting solution from transmitter to receiver system.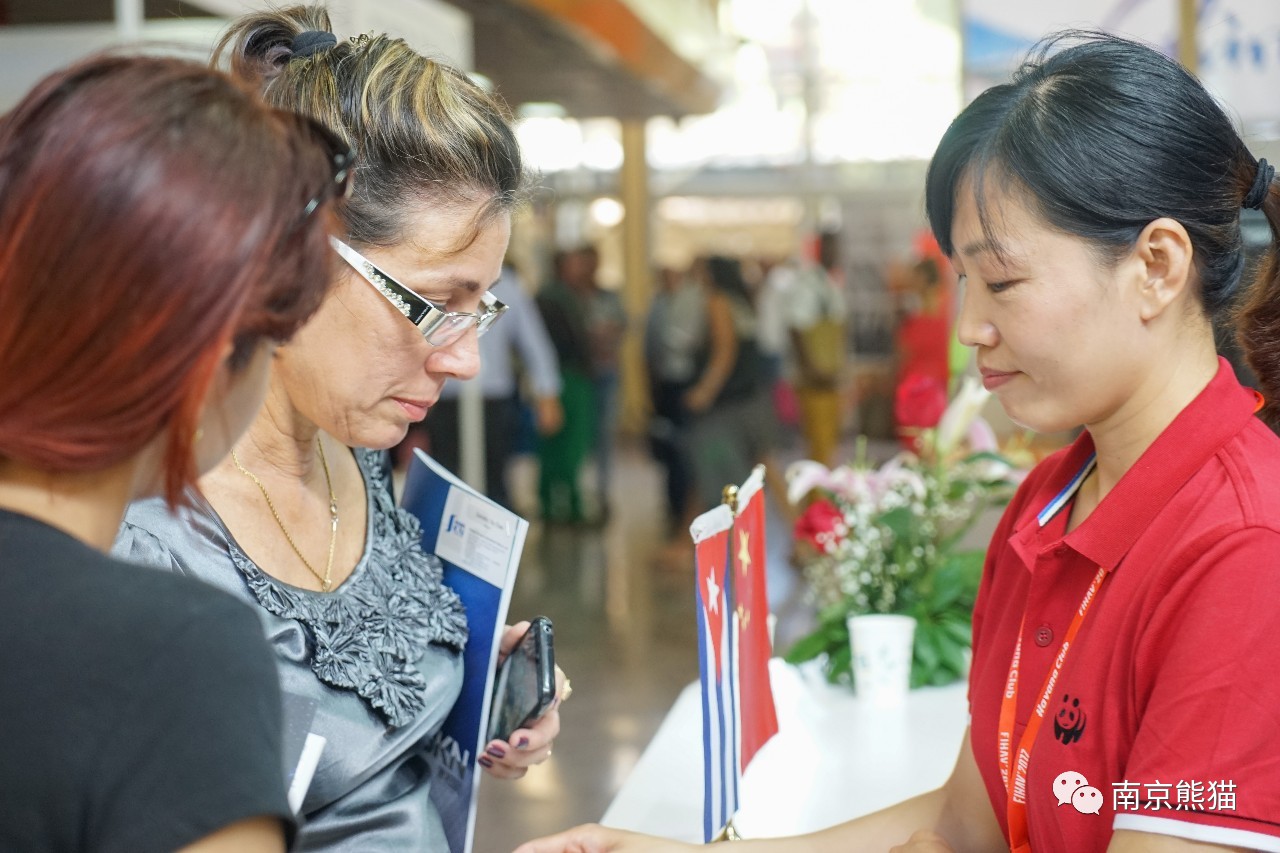 Among them, more than 10 models of IGZO LCD TV sets received a warm welcome from the Cuban audience for features of clear picture, bright color and energy saving, with people waiting in an endless stream to take an on-spot experience of those TV sets. We had three customized products sent to the Expo; they are TV sets, terrestrial digital TV antenna and basic type of high-definition set-top box, and all of the products demonstrated well. Our beautiful digital Bluetooth audio and radio were also favored by the audience with excellent sound quality. In particular, Panda 65-inch curved screen smart TV, with beautiful shape, exquisite design, outstanding quality, won the best design award of Havana Expo.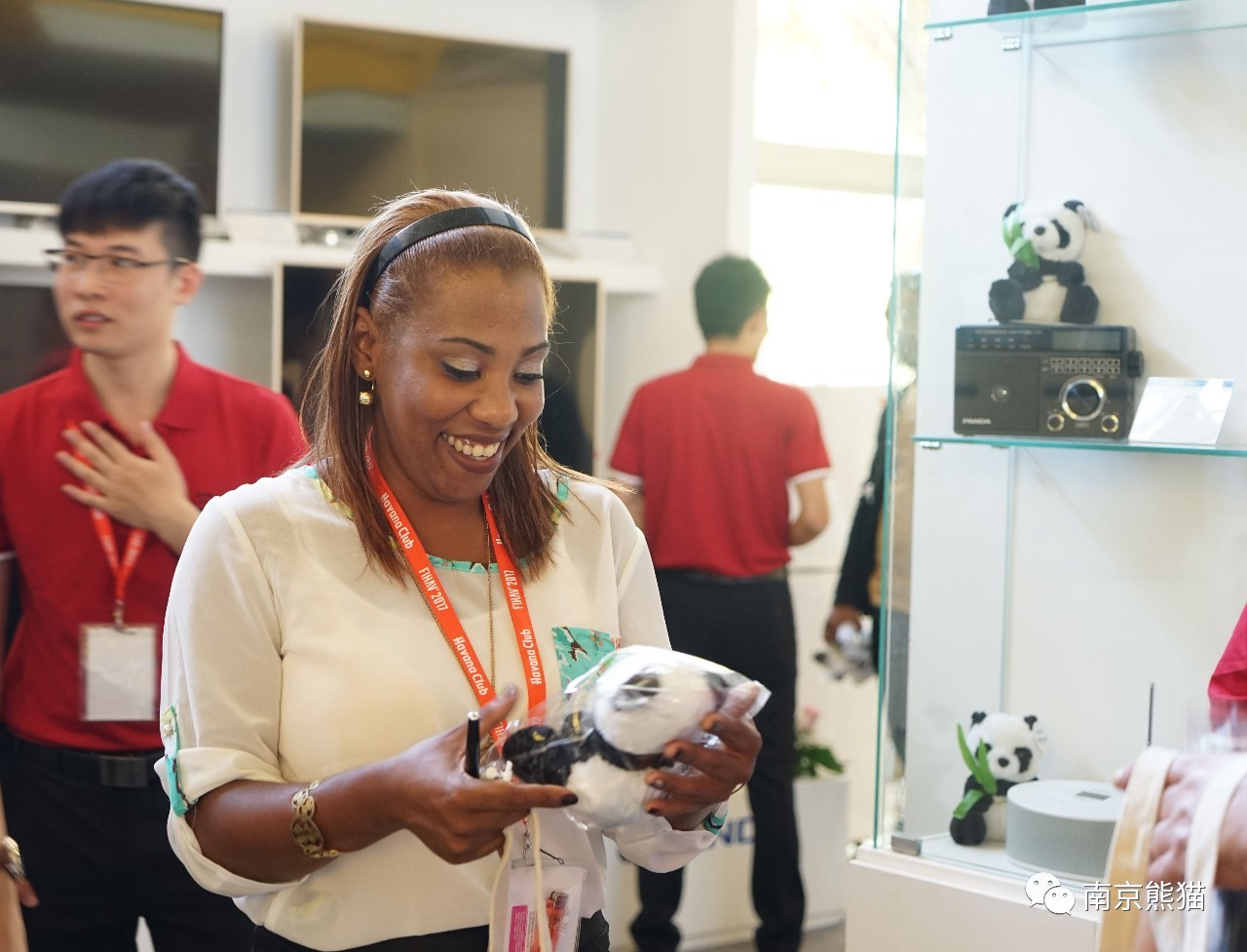 The Expo is highly valued both by the government of Cuba and the Cuban Embassy in Chinese; Cuban Foreign Trade Minister Rodrigo Malmierca Dias, China ambassador to Cuba Chen Xi, commercial counselor of Xiao Hong visited the exhibition. Panda exhibition delegation headed by Mr. Deng Weiming, deputy general manager and the Party Secretary of Panda Electronics Group Co., Mr. Song Yunfeng, were always seen in the crowded "Panda" booth introducing the products under the flag of Panda. The minister, Rodrigo Marr Meyer Card Dias and ambassador Chen Xi, encouraged the Panda to further strengthen economic and trade promotion and product promotion, let more and more Cuban people be aware more of Panda and like the Panda Electronic products.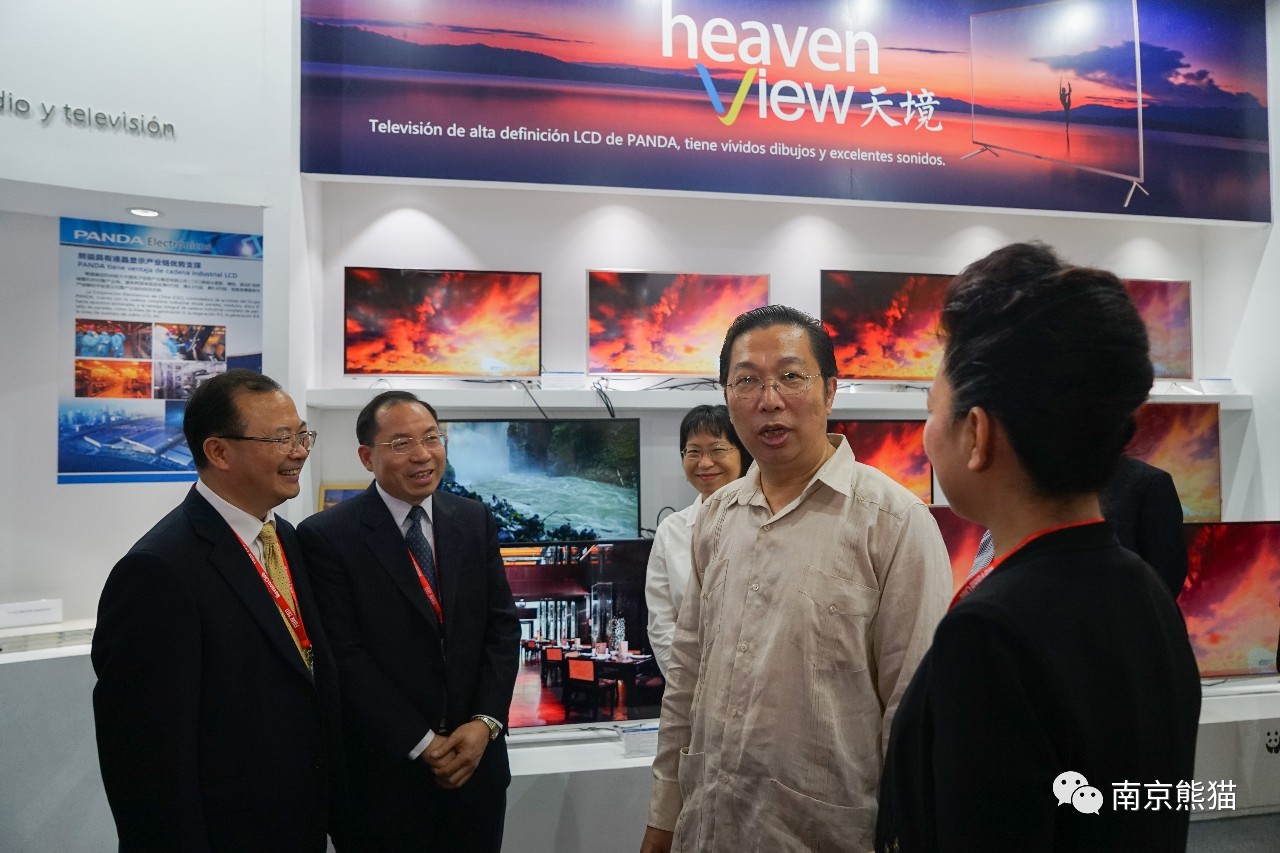 Chen Xi (the 3rd from left) Chinese ambassador to Cuba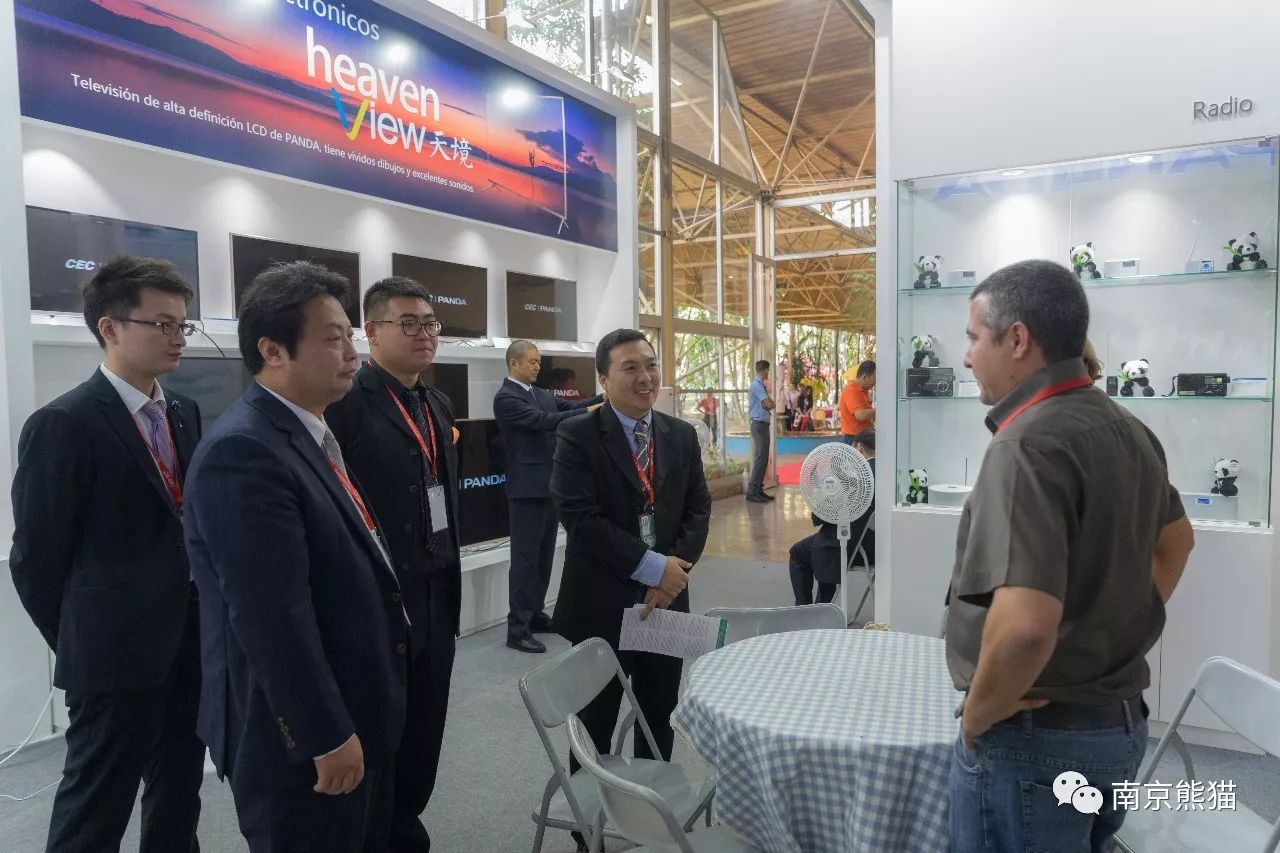 During the Expo, Mr. Deng, Mr. Song visited Cuban Electronics Group and met with Mr. Vicente Antonio, the president of the group at the headquarters, both sides held a cooperation talks. Mr. Deng reviewed the history of cooperation with Cuba, said the Panda will customize products, provide solutions, and further enhance the level of cooperation, explore ways to deepen cooperation in the next step upon Cuba's demands.
During the exhibition, Mr. Deng Weiming, Mr. Song Yunfeng also attended and witnessed the strategic cooperation agreement signing ceremony between Panda (Beijing) International and TRD Caribe and the framework of the contract between the consumer company under Cuban Ministry of Foreign Trade.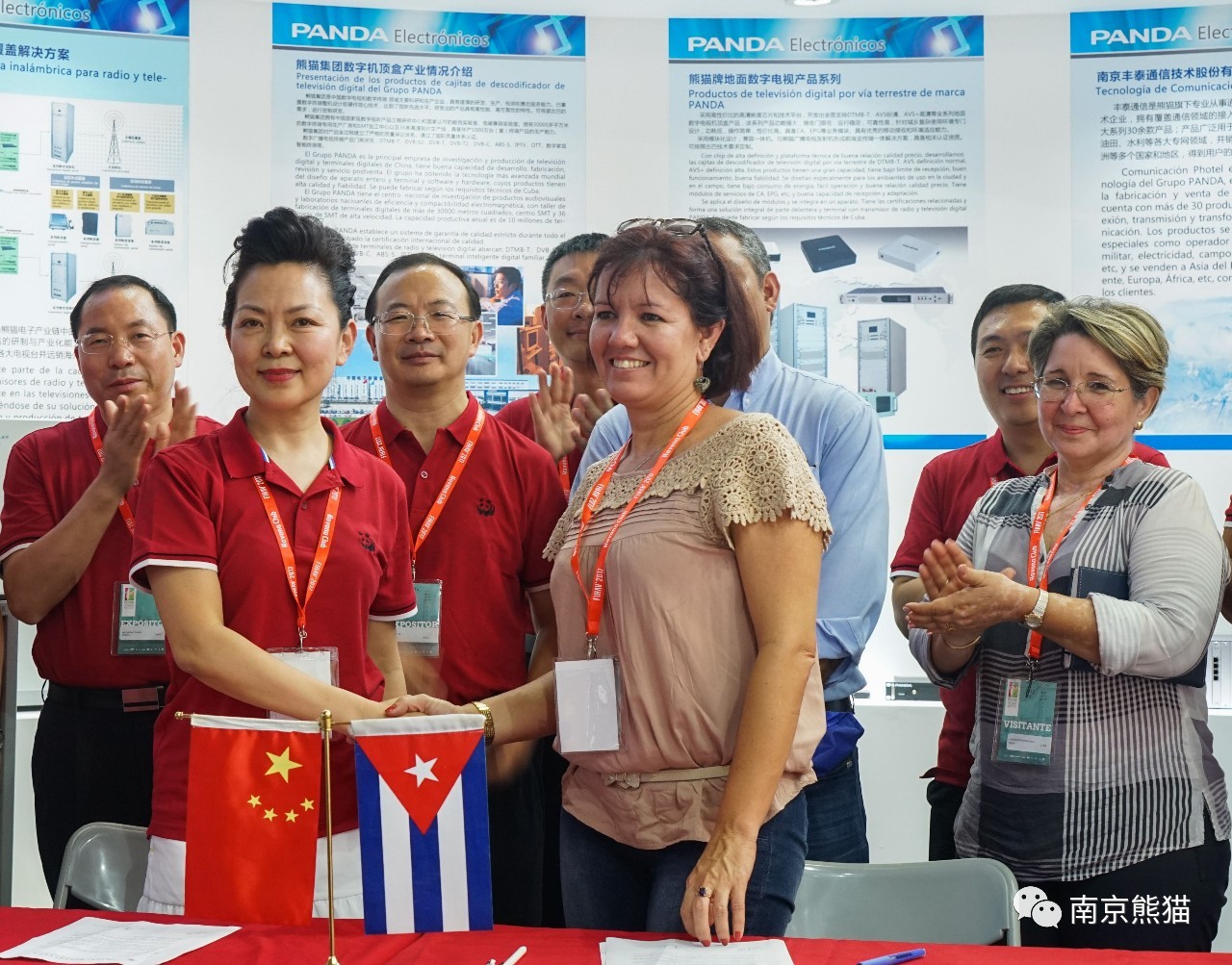 After the Expo, Mr. Deng Weiming and Mr. Song Yunfeng also made a special trip to the Chinese embassy in Havana and visited Ambassador Chen Xi; Mr. Chen introduced the Cuban national characteristics and Sino-Cuban trade development situations, gave a guidance on cooperation with Cuba relevant ministries and companies, etc.,. In the interview, Mr. Song Yunfeng introduced the Panda development and industrial advantages, briefed the Panda and Cuba cooperation history and future cooperation intention. Ambassador Chen Xi expressed his full support for the Panda trade and technical cooperation in Cuba.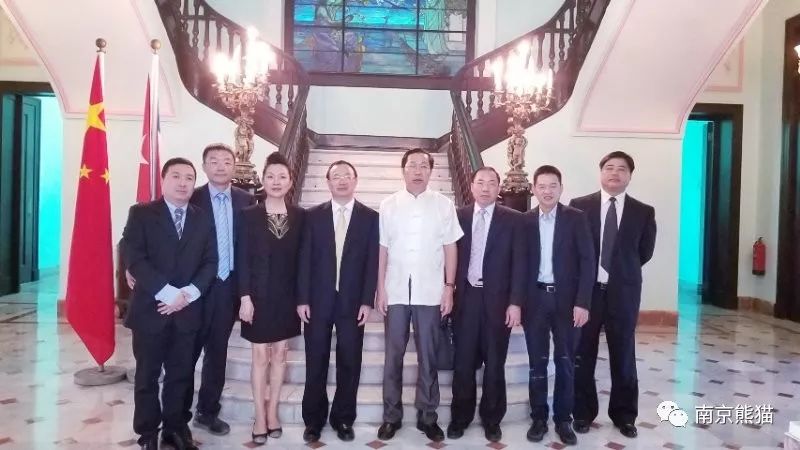 During the stay in Cuba, Panda exhibition delegation also visited Cuba Electronics Group EIE production Industrial Park, the Cuban State Television and home appliance retail market, made a detailed survey and understanding of the production capacity of electronic products and the Cuban radio products market profile.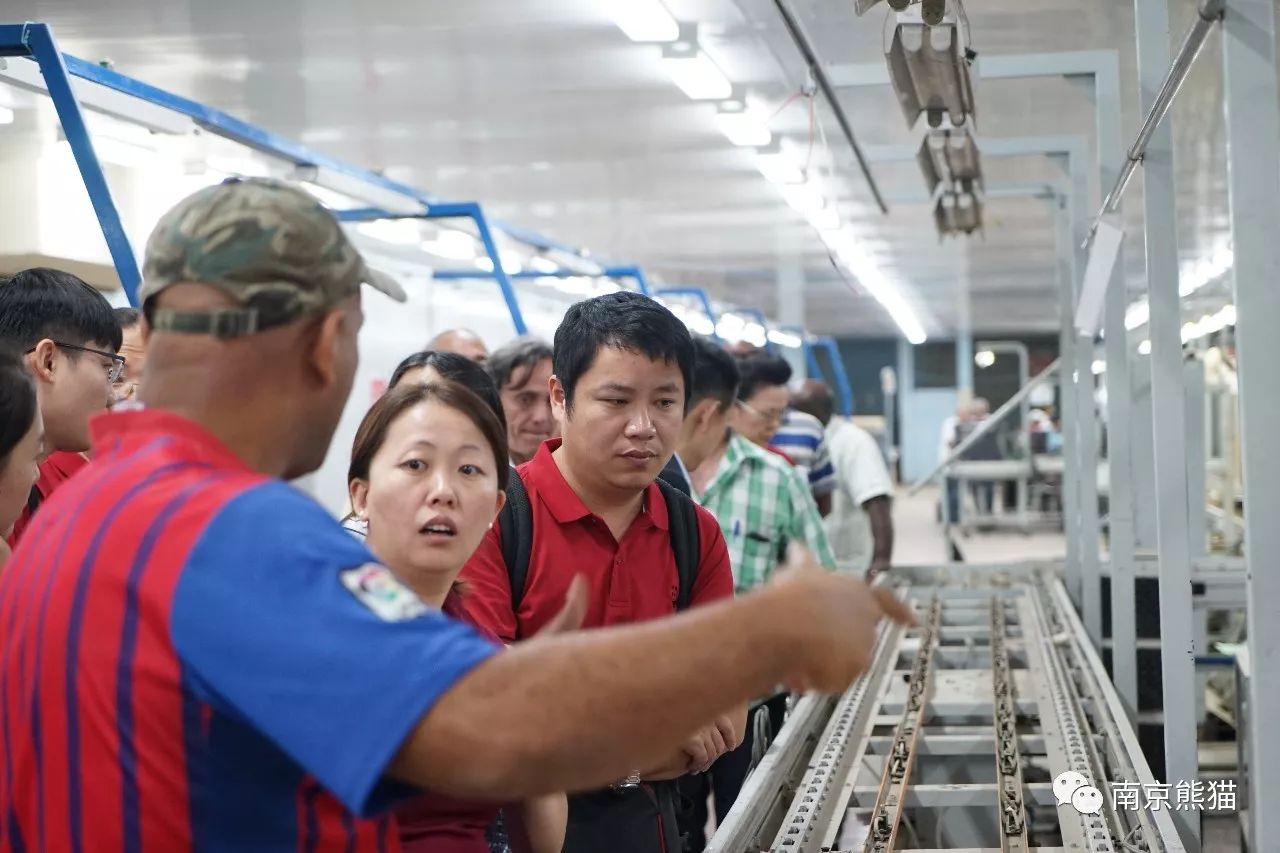 Panda Electronics has a profound relationship with Cuba. In 2001, when former Chinese president Jiang Zemin visited Cuba, he introduced to President Castro the products performance and technical characteristics of Panda electronics, and Mr. Castro expressed his hope of massive TV sets imports from China. Panda seized the opportunity and actively expanded product exports. By 2003, Cuba exported 1.3 million Panda brand TV sets were exported to Cuba. Cuba government and consumers give Panda color TV a good quality evaluation.
For Panda Electronics, in this overseas Expo not only shows the technical advantages in the field of electronic information, but also to expand the international market, "Panda" will further strengthen communication and exchanges with Cuba on hand, continue to expand areas of cooperation and achieve win-win development.